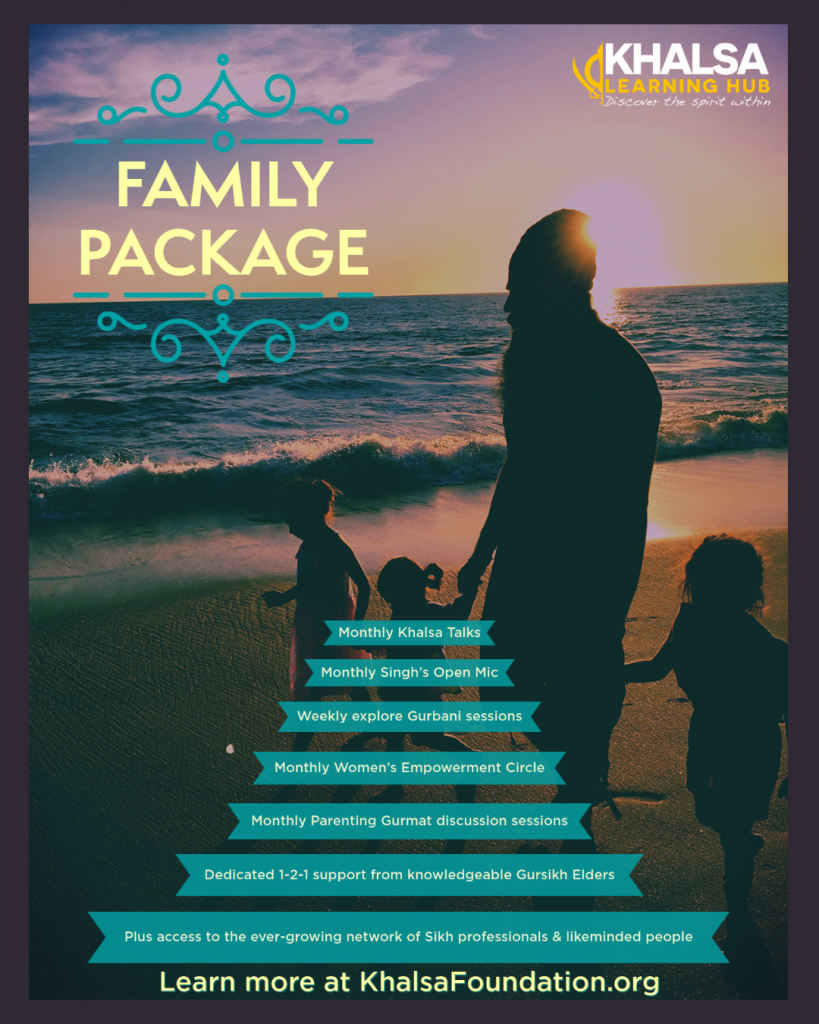 Khalsa Foundation are pleased to announce the launch of their Parenting and family learning hub packages. The Khalsa Learning Hub has seen an unprecedented positive impact on families and the lives of the young people studying within it in all aspects of life. As a direct result of the engagement with families via the Khalsa Learning Hub, Khalsa Foundation presents the following subscription package to the Sangat (those on the platform will have enjoyed some of these since January).
The Family membership will include:
Weekly Explore Gurbani sessions
Monthly Khalsa Talks
Monthly Parenting Gurmat discussion sessions
Dedicated 1-2-1 support from knowledgeable Gursikh Elders
Monthly Women's Empowerment Circle
Monthly Singh's Open Mic
Plus access to the ever growing network of Sikh professional and likeminded people
If you are a couple with or without children and just want to join, then the couple's membership package is for you. If you are interested in your whole family joining the Khalsa Learning Hub then the family package is right for you.
With over 30 years' experience in helping families and young people; with a dedicated team of remarkable national and international sevadars, now has never been a better time to invest in yourself and invest in your family to 'Discover the spirit within' to help build an even stronger Khalsa community.
Register your interest by filling in the form.